"Whoever welcomes this little child in my name welcomes me; and whoever welcomes me welcomes the one who sent me."  – Luke 9:48 
Allow me to introduce the newest member of our family, a gift from God.
Olivia Wilson
Born August 17, 2014 at 9:34 a.m., 7 lbs. 5 oz.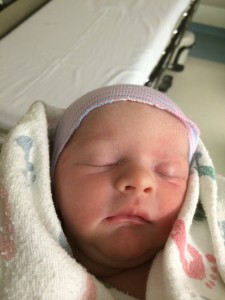 Welcome, Olivia!  Life doesn't get much more abundant than this!